Kings Peak High is a tuition-free online school for high school students in Utah. You can enroll now for the 2022-23 school year. Students have the option to enroll either full or part-time.
Group And Individual Learning
Some learning is best done with the teachers and students meeting together face-to-face. Some learning is best done by students working independently. Each week, students will attend 2 live Zoom Sessions in each class. Teachers will also provide asynchronous learning opportunities for students in every course. Teachers are available to meet with students individually when needed in-person or through Zoom.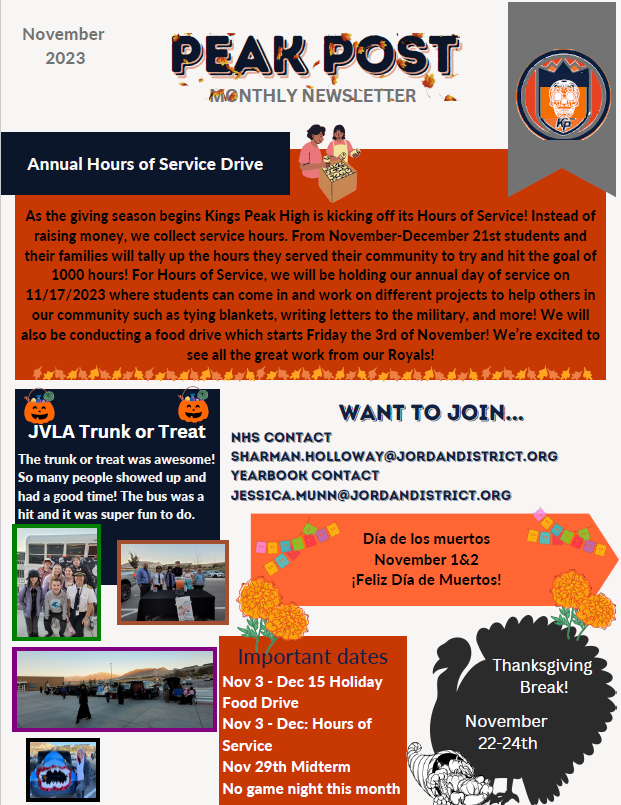 Service Learning
Standards And Competencies
Teachers will design courses to ensure that students learn the standards. They will provide opportunities for students to demonstrate learning in a variety of meaningful ways in a virtual space.
Guiding Principles
High-quality, standards-based education
Student voice and choice
Multiple measures to demonstrate competency
Intentional and unified design across courses
Flexibility with predictability in when, where, and how learning happens
Virtual Learning Elevated
Teachers are hired based on their demonstrated ability as virtual teachers.
Students in grades 9-12 can choose to enroll full-time or part-time.
Take as few as one virtual course or a full schedule
Earn all credits necessary to graduate from high school